Grizzly Bear Watching Journey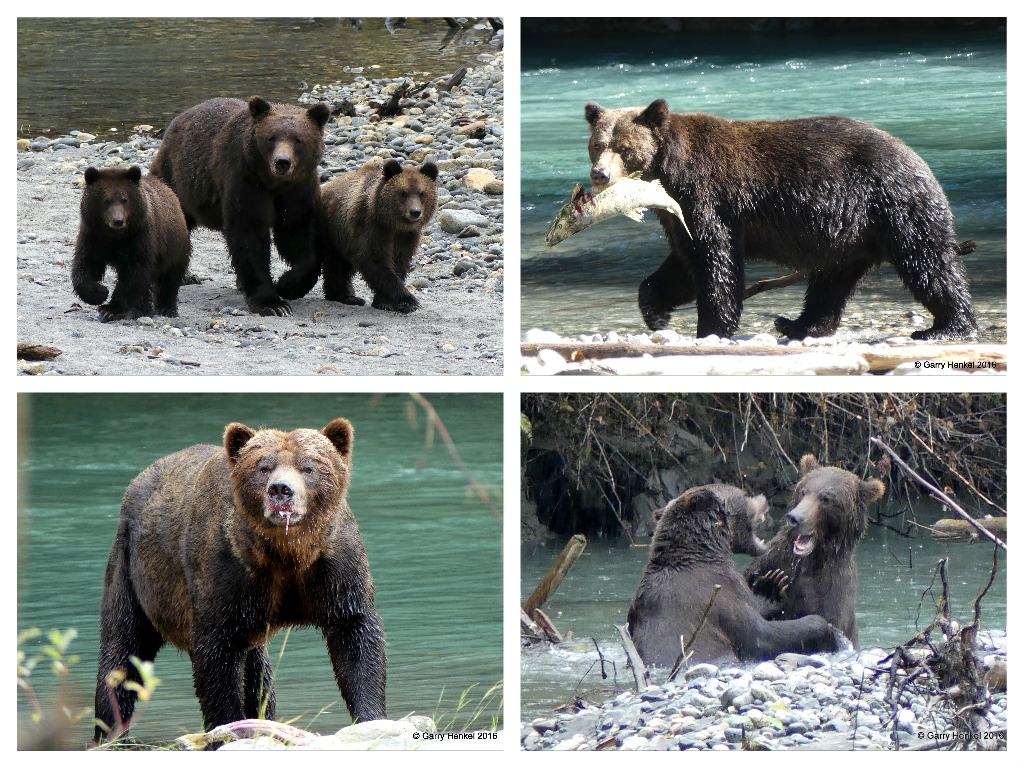 2021 Grizzly Bear Viewing Season – August 25 to October 7
On our Grizzly Bear Journey which departs from Campbell River on Vancouver Island, you will enjoy  a scenic 2 hour boat ride on our high-speed, covered vessel to Toba Inlet (Fjord) on the mainland coast in search of Grizzly Bears. Upon arrival you will be greeted by the Klahoose First Nation Guides. They will then escort you to the washroom facilities in the camp.You will then board a tour bus  for a short 10 minute drive to specially designed bear viewing platforms, which are situated along the  Klite river. There are 6 bear viewing platforms  located along the river.  Here you will have the opportunity to view and witness the behaviours of Grizzly Bears,  such as  feasting on spawning salmon in Canada´s true wilderness. In addition you will enjoy panoramic views of the magnificent Toba  & Klite River Valley's which is home to these magnificent animals . We keep our group sizes to a maximum of 10 persons which offers you a more intimate experience and also has less impact on the bears.   
8 Hour Grizzly Tour
Lunch Included

Trips Depart Daily at 10:00AM

We are Campbell River's First Grizzly Bear Tour Company (Since 2000 )
On this journey you may also have the opportunity to see orcas, dolphins, eagles, elk ,black bears,and other wildlife in their natural environment. Be sure to bring your camera for a spectacular grizzly bear adventure that you will never forget! Tours depart daily at 10:00 a.m. Guests need to arrive to our office by 9:30 a.m. Rate: $420 per person plus 5% GST & 7% Conservation Fee.
** Special note** We do not permit the use of large  tripods  on our tours. They take up space on the bear viewing stands and can be noisy, which can disturb the bears. 
** Note** Although we have  had a high success rate in seeing Grizzly Bears over the years, please remember these are wild animals and with nature nothing is guaranteed. Every year is different. Sometimes salmon runs may arrive later than normal or river levels may be lower and delay the arrival of the bears. We believe in being honest with our guests.
Call Us Toll Free
1-888-455-8101
Family Owned & Operated - Locally Born Guides with 40 + Years Experience!
Campbell River's Longest Running Tour Company