Whale/Wildlife Watching & Adventure Journey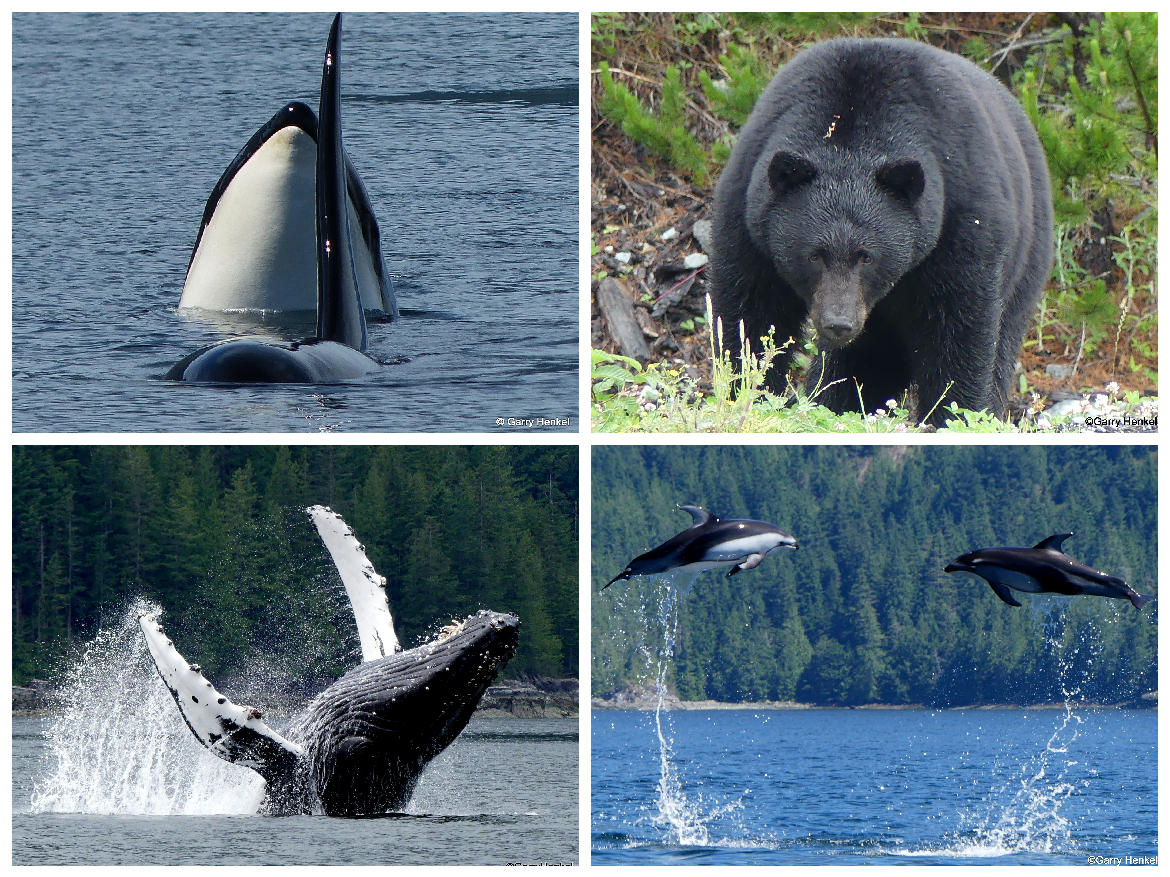 *
2022 Whale/Wildlife Watching & Adventure Tour
On this tour we depart from Campbell River on Vancouver Island on our Whale/Wildlife Watching and Adventure  tour.  
We are on the look out for Orcas (Killer Whales) and /or Humpback Whales  and other marine wildlife such as  Dolphins, Black Bears, Porpoises, Eagles, Seals and Sea lions.
Quite often  in the spring we also see Grizzly Bears on this tour. Every day is a new and exciting adventure.
We have many waterways in which to explore such as  Discovery Passage , Johnstone Strait, Desolation Sound  and Georgia Strait which has been renamed the Salish Sea.  
In addition we  have some of the worlds most powerful ocean currents within our area. Towering mountains and  glacial fjords  ( Bute Inlet and Toba Inlet ) with lush rainforests are within our area as well.
Be sure to bring your camera for a spectacular Wildlife and Nature viewing  adventure you will never forget.
We also offer Private Tours!
5 Hour Tour
Children, 12-under $179 + tax (Lunch included)

Trips depart daily Apr 1 – October 30

Covered Vessel with onboard Washroom

**Private Tours are $400 per hour for a minimum of  3 hours**
3.5 Hour Tour
Children, 12-under $139 + tax

Trips depart daily Apr 1 – October 30

 Covered Vessel with onboard Washroom

**Private Tours are $400 per hour for a minimum of  3 hours**
Call Us Toll Free
1-888-455-8101
Family Owned & Operated - Locally Born Guides with 40 + Years Experience!
Campbell River's Longest Running Tour Company